About the Artist
Rob is a busy illustrator, cartoonist and designer. He has a degree in Visual Communications from Judson College in Elgin, Illinois, and worked as a cover artist and designer in the yearbook industry for over five years. In 2007, he started as a freelance artist and hasn't looked back. He has designed logos, book covers, and illustrated dozens of children's picture books. He has also written and illustrated a few comics, including those on Crazy Cal Presents.
He lives with his wife and family in Topeka, KS.
To hire Rob for freelance work, please send a message here.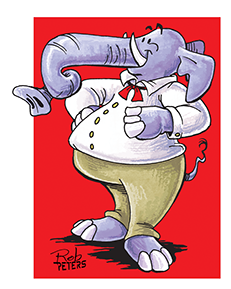 Copyright © 2017 Rob Peters, unless otherwise stated, and cannot be reproduced or reposted without express permission.
See me on Directory of Illustration and Behance